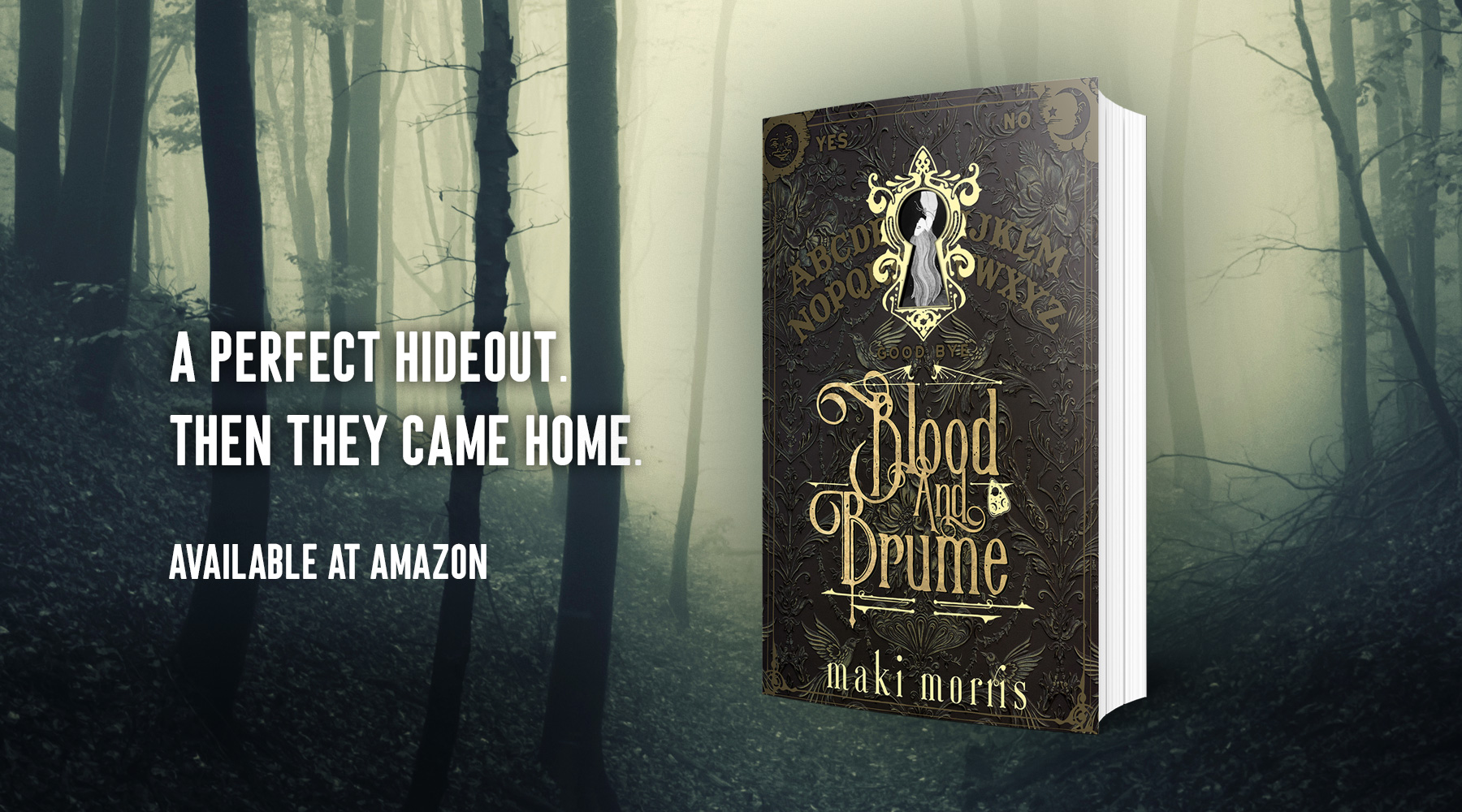 Sixteen year old Ellie Porter is done with life.
When one of her mom's drunken boyfriends tries to rape her, Ellie runs away, determined never to return. But Sam, Ellie's only friend, is not about to let her end up another runaway living on the streets.

He takes Ellie to an abandoned house, the perfect hideout, or so they think, until a series of frightening experiences cause Ellie to regret ever stepping into the house in the first place.
She is out of her mind with fear when two young men dressed in 19th century costume appear at the house claiming to be its owners. Ellie's initial assumption of them being a Steampunk enthusiasts quickly proves wrong when she learns that they are ghosts.

The encounter marks the beginning of unimaginable changes in Ellie's life. As the portal opens between the flesh and the spirit world, Ellie awakens to the profound realization that unresolved life can transcend time and space, and there will be no peace until it is rectified.
"This book starts off from the beginning and doesn't stop… what an incredible read." – Gwendalyn A
This story was truly a gift from the Universe.
I was having one of those days and when I'm feeling that way, I like to go for a drive. I was driving through neighboring backroads enjoying the lush scenery all around me, when the Eagles' song, "Love will keep us alive" came on the radio.
Just as the lyrics began, "I was standing all alone against the world outside. You were searching for a place to hide," I saw a beautiful, white Victorian house come into view. It was set deep within a patch of woods that was located right next to a cemetery. That's when it hit me about a story of a girl, who falls in love with a ghost when she takes a refuge in his home to hide from her abusive home life. Everything else about the story instantly fell into place in my mind.
The rough draft took over a year to write, as I needed to research teen issues with abusive home situations, and talked to lawyers about emancipation and CPS. I also met with psychic mediums to understand more about the occult and spirits. I edited for another year or so and finally started querying the manuscript around.
Lots and lots of rejections in the beginning. But by this time, I'd already experienced years of rejections from peddling my other manuscripts, so my skin was pretty tough. I continued to send out query emails hoping to find an agent or publisher who not only wanted to offer me a publishing contract, but really liked this story too.
And finally, The Parliament House Press offered me a most coveted offer to publish this story. And, I hope you enjoy it!
"Blood and Brume by Maki Morris
is an amazing story that will keep you reading all the way through – once you begin, you won't put it down. It's a fast-paced plot that deals with all kinds of subjects in a sensitive way and, although it feels like a one-off to start with, the ending suggests that it may just be the beginning of a satisfying new series. The characters were excellent, real-life people dealing with real-life drama and problems. They are likable and easy to relate to and their growth throughout the story is second to none. I will say that, unlike many YA stories, this one is not for the faint-hearted. It deals with heavy subjects, especially right at the start, and may not be suitable for younger readers. All in all, a thoroughly enjoyable story, and I hope there is a sequel." — 
Anne-Marie Reynolds for Readers' Favorite
"This book was really amazing!
I loved the descriptive details and the compelling emotional conflicts that span timelines. How love knows no bounds and mysteries continue to arise. The ending left me gasping for more!!" — Katrina Marie
"Holy Cow, What a Ride!
Rarely do I stay awake late into the night anymore, but once I sat down to read Blood and Brume I couldn't put it down. A page turner from the beginning. The characters dealing with some very harsh life realities sucked me into the storyline and made me care about the outcome.
The opening scene was unexpected and dark, but set the tone for the plot and Elle's story and growth. The deep connection between she and her best friend, Sam, was literally life saving for both.
Be prepared to read all the way through once you start.
I cannot wait for the next book. Well done, Maki Morris." — Jode L. Anderson
"…I really have to say that I LOVED this book.
Maki Morris did such an amazing job writing this story. Her writing is amazing and even though this story has adult themes, she can write great from a teenagers point of view. I often found myself wanting to strangle Jessica (you'll find out about her in the book). Let's just talk about that cliff hanger..HOLY SHI*T! I'm looking forward to part 2…well played Maki…well played." — Bella
"So many twists and turns!
All Ellie wanted was a place she felt safe. After escaping her neglectful mom and her would-be rapist boyfriend, Ellie thinks she's out of the woods. A chance encounter in an abandoned home leaves though leaves her reeling, and puts her on a path that she could have never imagined
This book starts off at 100% and doesn't slow down at all. Sometimes I think supernatural stories are a bit corny, but this book was anything but. This book has so many twists and turns, it's really impossible to see what is coming. Just when you think things have finally turned around for Ellie you get hit with another twist.
This book ends by leaving you at the edge of a massive cliffhanger, and now i will be impatiently waiting for the next installment." — Monica Brendel